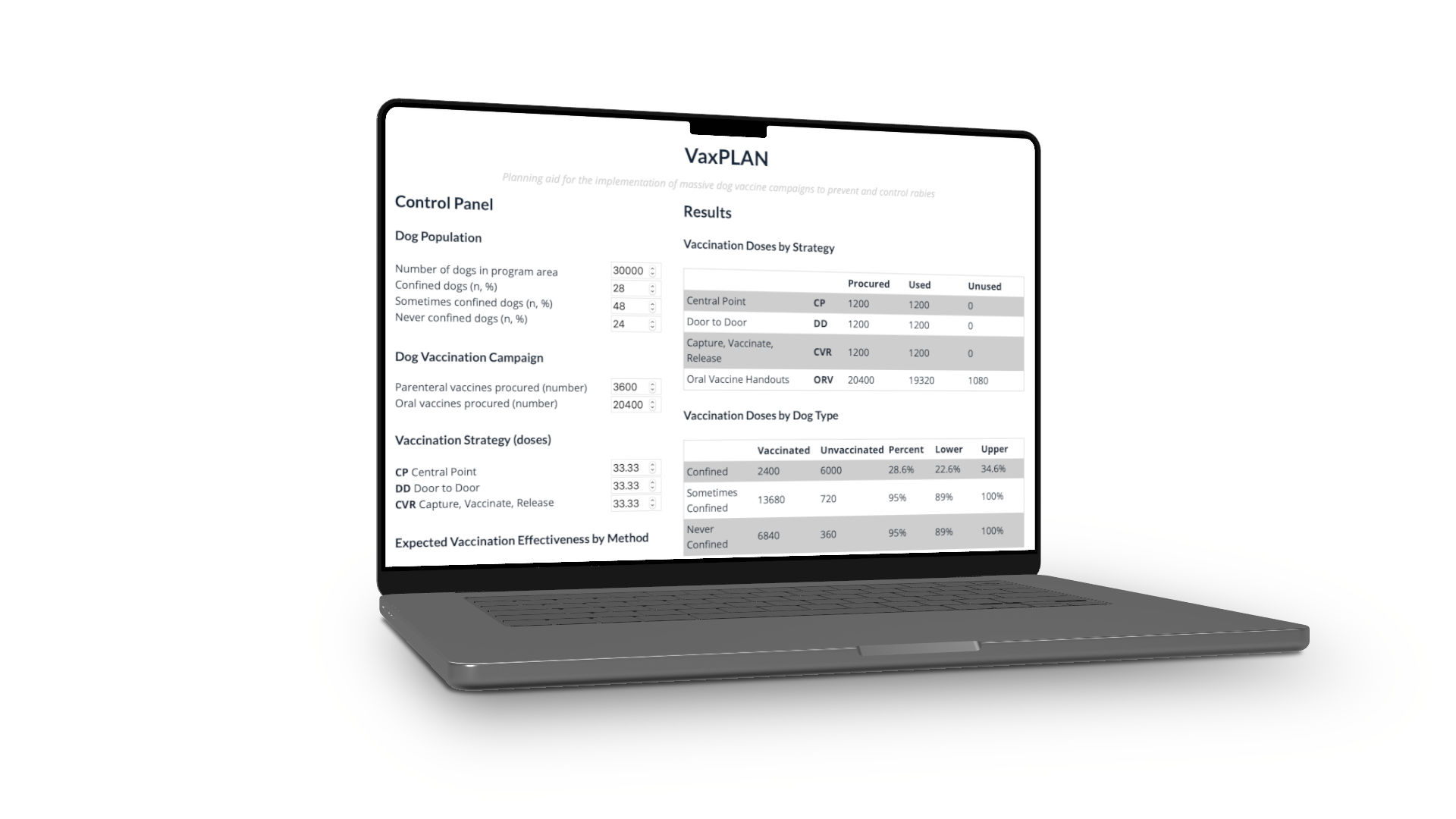 VaxPlan
Untangle the complexities of planning an effective dog vaccination campaign.
The goal of any rabies control program is to vaccinate a high proportion of the dog population as efficiently as possible. How to achieve this is impacted hugely on the specific composition dog population in the project location; how easy dogs are to handle and how willing people are to bring them for vaccination.
The VaxPlan tool enables you to input the characteristics of your dog population and provides insights into the likely vaccination coverage that will be achieved from a given campaign structure. This can aid the planning of new programs, enhance the efficiency of existing programs and forecast the effects of strategic alterations.
Launch the tool